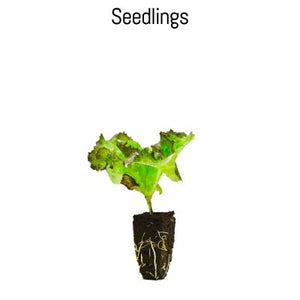 On-demand seedlings.*
Ready for transplant.
Grown hydroponically in seed plugs
Seeding types available:
Basil
Lettuce varieties ( Red/green Oak Leave, Batavia lettuce, Cos Lettuce, lollo)
Curly Kale
Pok Choi
Nai Bai
Bayan
Mizuna
Mustard Greens
Please write to us to inquire on other varieties not listed.


*Note: Product require two weeks advance notice. Singapore only.